We would like to integrate one of our sites purely as form of lead capture. This site currently does not sell anything. This site is part of a Wordpress multisite. So when we install the Klaviyo plugin we must install it on the network and then activate it on the site dashboard side.
After that we follow the instructions and just after we select a list and hit connect, we are refreshed with the follow error.

Has anyone encountered this before or successfully integrated when using a wordpress multisite? Since the site is not transactional how can I just install Klaviyo so that way we can display forms and pop-ups?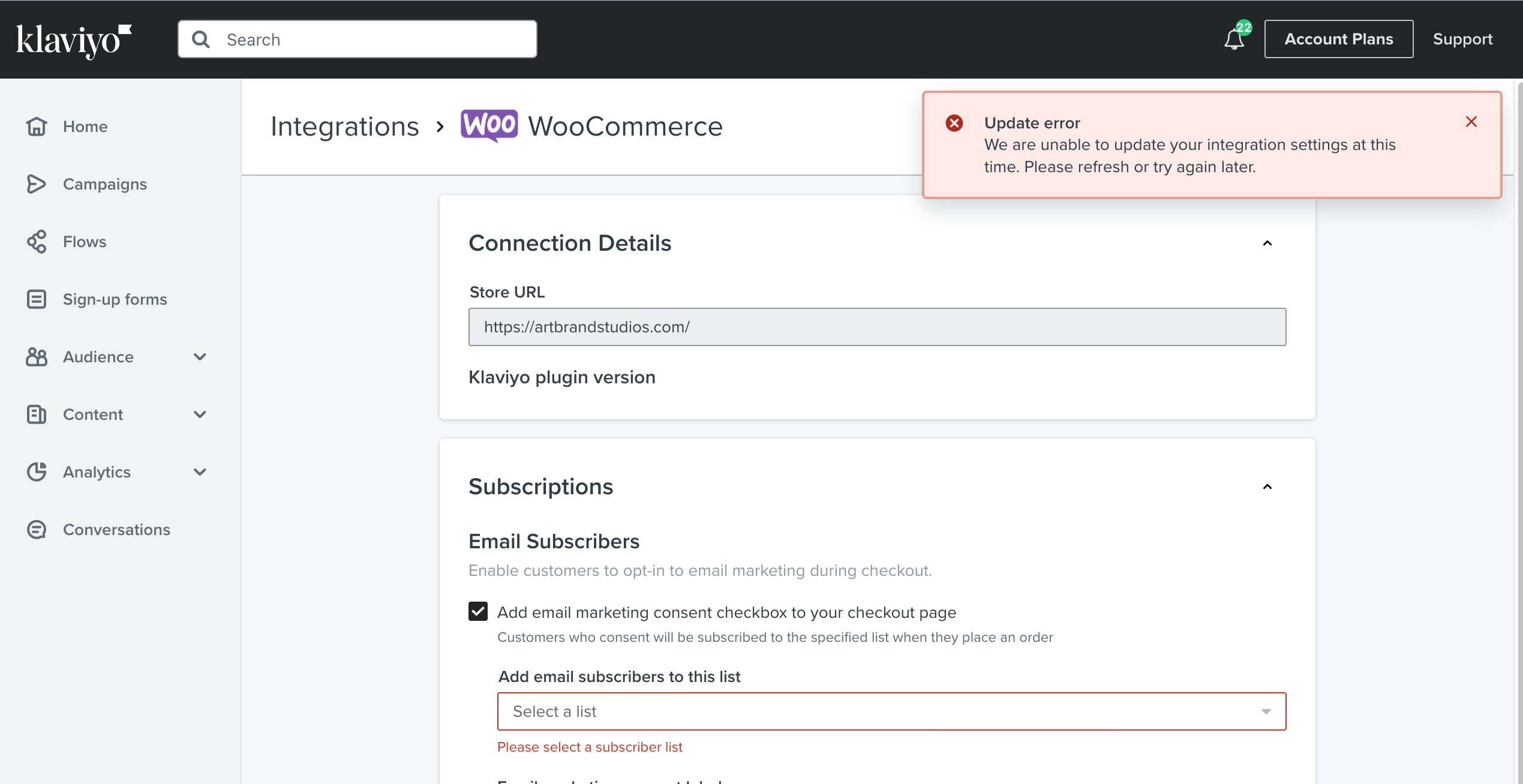 To clarify, our ecommerce sites are not part of the multisites and are their own separate sites. Each has been successfully integrated with Klaviyo on its own.