if i tag a customer in shopify is it possible to be notified when this customer places an order via Klaviyo
Best answer by retention 3 December 2020, 23:47
@Barry Kerrigan - This is definitely possible.  You can use Klaviyo's new "Notify" action for any Flows to alert up to any 5 email(s) you specify to receive an alert at any part of a Flow.  Assuming you're on Shopify, you can create a Flow on the "Placed Order" (or "Fulfilled Order") as the trigger, and create a Trigger Filter where "Shopify Tags" contains the "tag" you put in Shopify.  Then add in a "Notify" action somewhere in the Flow. 
Here's a quick example in a hypothetical scenario where some potentially fraudulent orders are manually approved first and then a "Fraud Reviews Approved" tag is applied to the order in Shopify before they are Fulfilled. Once the "Fulfilled Order" trigger hits Klaviyo, it sends a notification to an internal email address.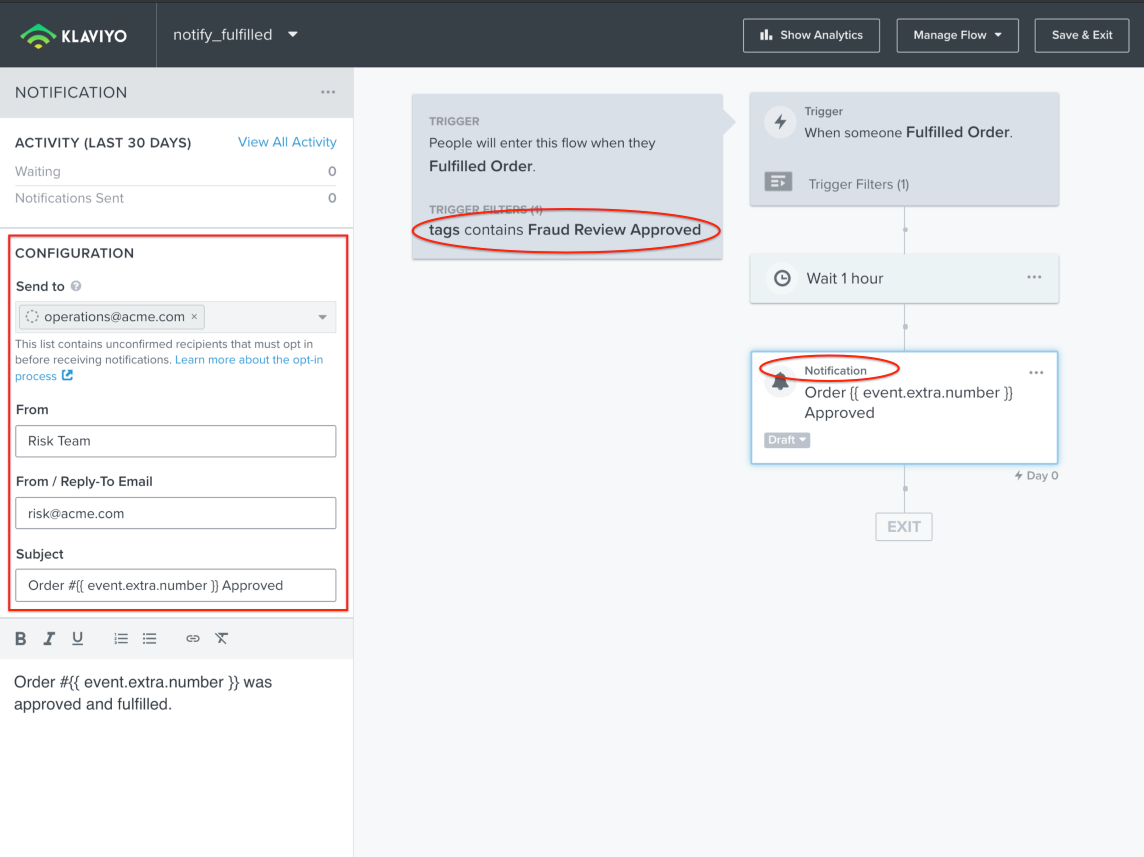 Of course you can use Notify Action in any flow, for any reason, and even multiple Notify Actions within a Flow. Just be mindful of your Flow volume if you don't want to get a ton of emails!
Here's some more documentation on the Notify Action in Flows:
https://help.klaviyo.com/hc/en-us/articles/360049857552-Notification-Action-Use-Cases

Hope this helps!
View original