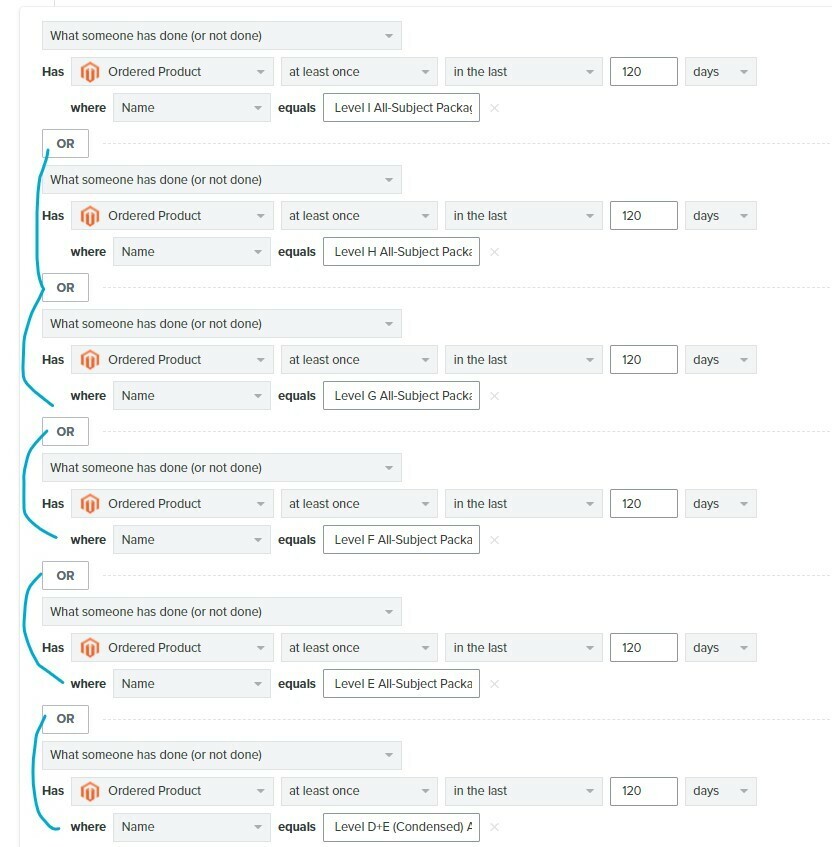 Making a segment is incredibly tedious when not using something simple like a single product or category. 
I frequently need very niche segments (what Klaviyo is supposedly good at, right?) that drill down to very specific products. In this case, I'm making a segment of buyers of 12 different individual products. 
This should be simpler.
SOLUTION: I should be able to add the OR at the NAME LEVEL in my example here not have to start over at the What someone has done level for each product.
For each product, I'm having to select 
1. what someone has done
2. ordered product → 3. set dates
4. where name → 5. equals → choose product
Why can't I simply add additional NAMES of products instead of starting over each time? Please adapt the segment creation tool to make it easier for those of us who want to use the complex segmentation of Klaviyo.

ANOTHER SOLUTION: Give me a duplicate button so I can at least copy the last parameters and then adjust the one element I need to change.