Hi there,

I am wanting to send an email to one person on my database through Klaviyo.

I have followed all the steps found here: https://help.klaviyo.com/hc/en-us/articles/115005246328-How-to-Email-a-Single-Person-Using-Klaviyo

For some reason I cannot send the email - I edit and get it all ready but it only allows me to 'save' the email and not actually send. When I save it, the email is put in the 'Scheduled' section of the persons profile messages. From here, I am not able to delete or send or schedule the message?

Its driving me crazy, please help!
Best answer by Dov 5 April 2021, 19:53
Hi @NoGrowAus,
Thanks so much for sharing the steps that you did take already, and exploring the Community for some solutions.
Can you first confirm that you have a subject line saved and have selected a template for your individual email? Only then will you be able to click "schedule" at the top (#3 in my screenshot) which will lead you to the page where you can actually dispatch the individual email. You must click the word "Schedule" rather than the number "2" in order to proceed to the next page.
Looking forward to hearing from you.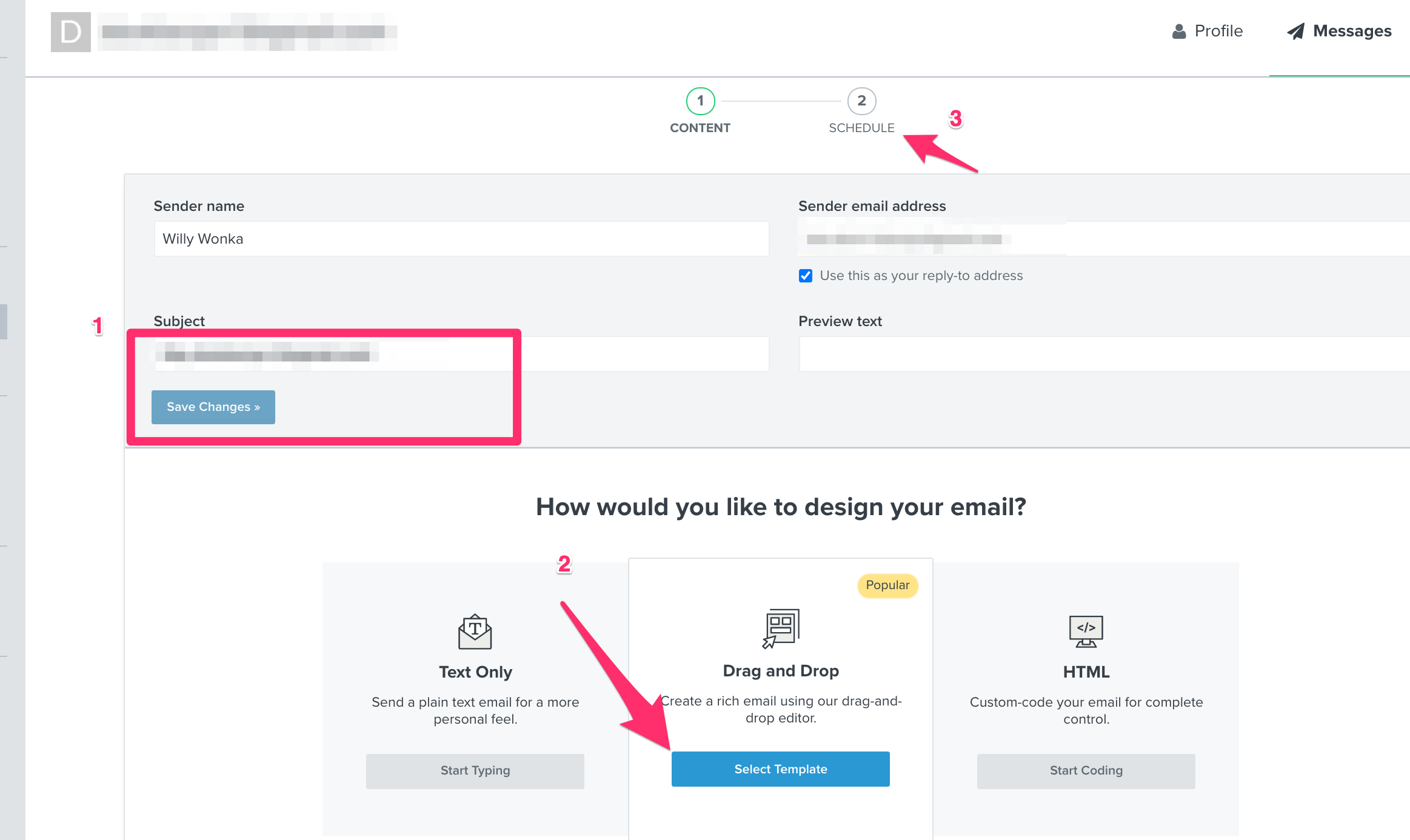 View original