So we finally managed to migrate our SMS CSV-file from attentive to Klaviyo with both opt-in and opt-out using boolean data type. Now when I try to create a segment for only those opted in, it adds everyone! Is there a way to view how many are opt-in vs opt-out? And what could we be doing wrong?
Best answer by david.to 8 June 2021, 15:44
Hello @sagagronqvist,
When importing a .CSV of contacts to Klaviyo, Klaviyo by default will consider all contacts on the list as having previously provided consent for marketing. For this reason, we recommend filtering out and omitting contacts who have not provided consent or have opted out from the .CSV you are importing and instead, importing them over to your suppression list. 
This also extends to importing SMS consent via a .CSV. As mentioned in the Migrate from Attentive to Klaviyo article, Klaviyo does call out: 
If the CSV file you receive contains contacts who have opted out of SMS messaging, as indicated in the opt_out column of your export, you will want to filter these contacts out before proceeding with an import.
Since it sounds like you may have imported your SMS list from Attentive with this opt_out column intact, I would suggest creating a segment with the rules "Properties about someone, opt_out equals False" to suppress these contacts who have opted out of your SMS marketing efforts from Attentive. 
After this process, you should be able to create a segment capturing all contacts who have consented to SMS with the segment rule of "If someone is or is not consented to receive SMS, Person is consented to receive SMS".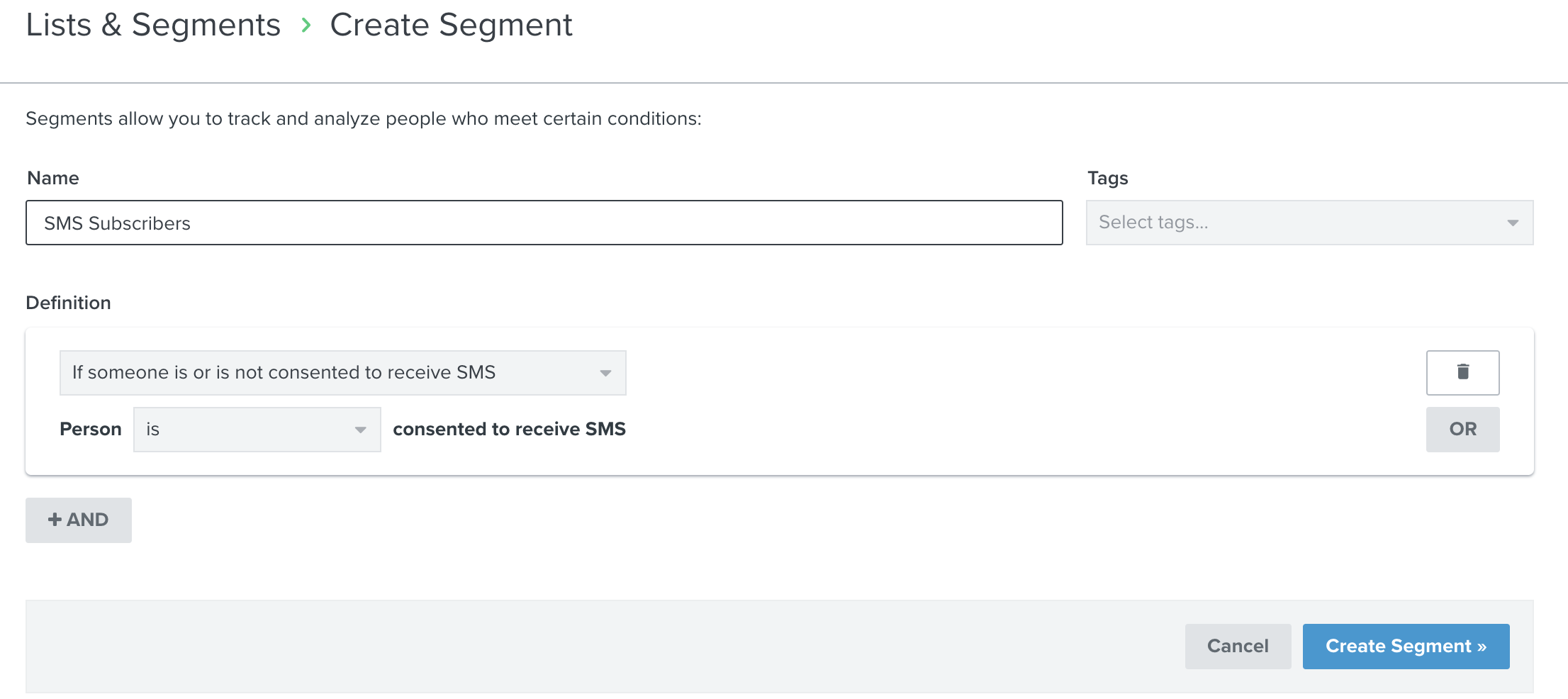 Hope this helps!
David
View original