Hello,
I'm trying to provide a Subscribe form that I can share on social media and would like to just send them a form.  The Help Center shows that this is found in Lists & Segments > Preferences: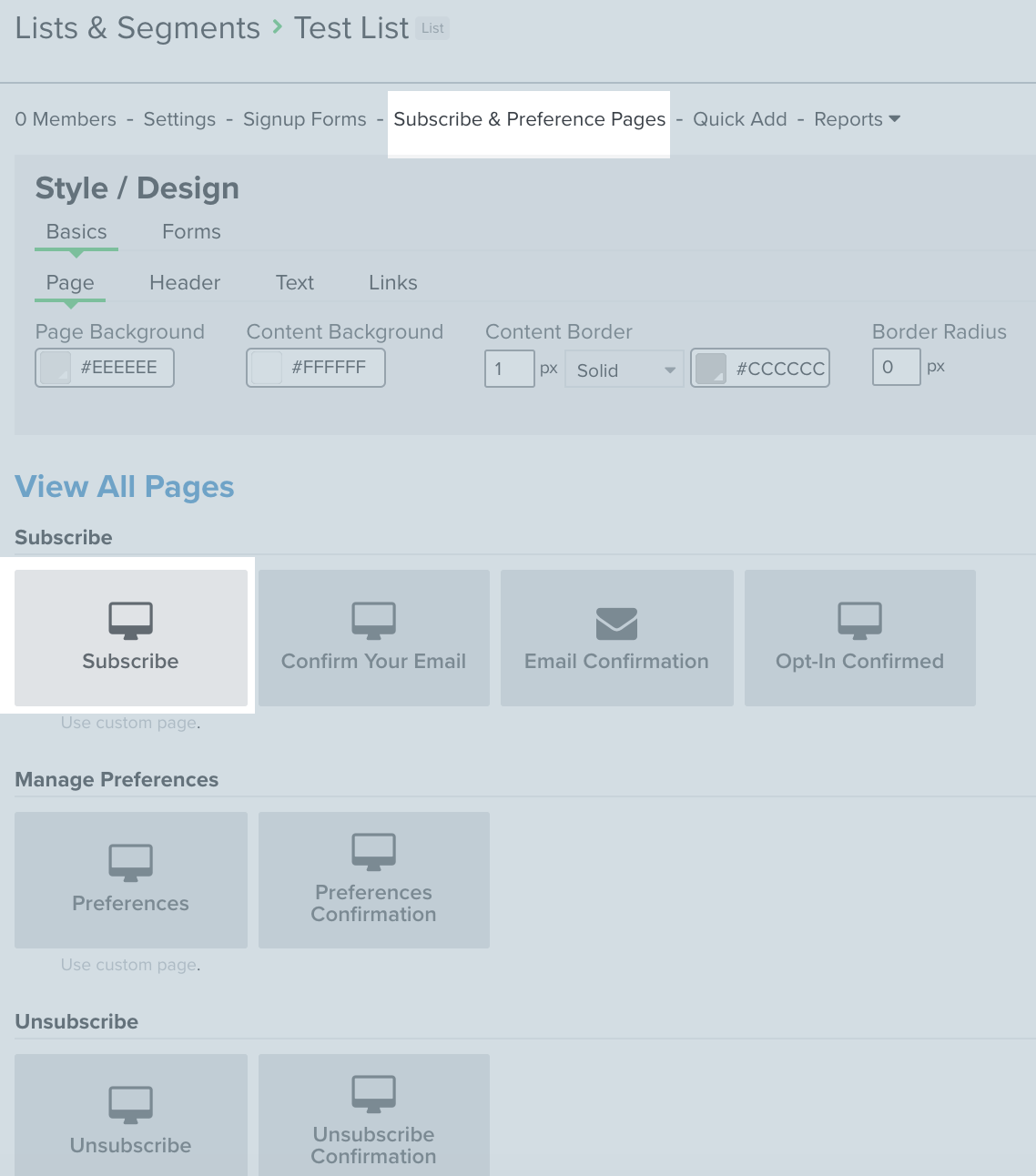 However, on my account, Preference Pages is further down under my Sign Up Forms area.  I only have the Manage Preferences and Unsubscribe areas...not the Subscribe.  How can I get the Subscribe area?  Additionally, will that generate a link that can be shared with customers and/or added to my campaigns?
Best answer by retention 10 November 2020, 21:00
Let me see if I can help here:
Every LIST (not Segment) has its own Subscribe Page.  You need to go to a specific List, then click on the "Subscribe & Preferences Page" tab.
The "Preference Pages" (under the Signup Form) is to manage the preferences when someone click on "Update Preferences" when you are sending emails to a Segment or from a Flow (since a Segment or Flow can include people from different Lists).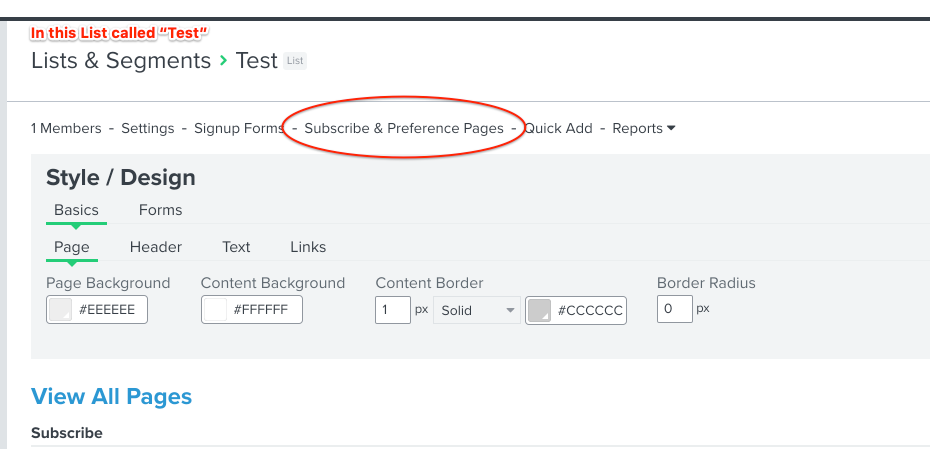 Hope this helps!
View original