Hi Community, 
I'm Anthony from the Product Marketing team at Klaviyo, and I'm so excited to share a new feature that will allow you to easily enhance style & personalization in your forms. 
I present to you...Side Images in Forms!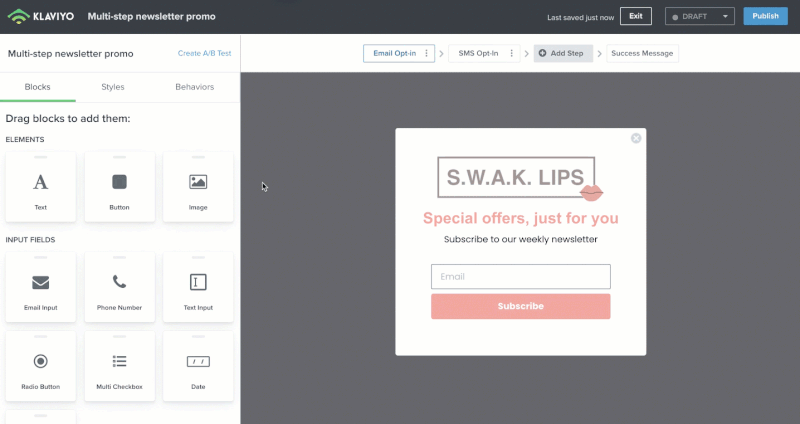 No longer do you need to have a workaround to add a side image in your form – now, all forms can contain side images. Some additional details: 
Each step of a form can have a different side image, which allows you to further tailor relevant images for each step's messaging. (Remember, we recently launched Multi-Step Forms!) 

Side images by default will not show on mobile, so forms retain a smaller width and work better on smaller screens – this can always be adjusted in settings.  
Adding side images is available in the form builder today. Check it out here! For any questions, please refer to the article: How to Add Side Images in Signup Forms, or leave a comment in the thread below.

We would LOVE to see some examples of how you are going to use this feature – post your best form with a side image in the comments section below!