We're excited to announce performance improvements to our segmentation engine! Over the next few days, we will be rolling out upgraded segmentation to all accounts.
What is it?
Accounts will now have access to an upgraded segment experience that includes the following changes:
Faster, more consistent segment creation for complex segments and accounts with a large number of profiles.

Improved real-time updates to segments (expect just a few minutes between a profile qualifying for a segment and being added to it, down from >20 minutes previously).

A segment loading screen that more accurately represents segment processing status.

Improvements to our segment criteria evaluation to reduce ambiguity and produce more accurate segments. We made changes to how we handle profile properties that are not set.

These updates will also provide us with more scalable foundations for improvements to the segment builder that you'll see in the coming months!
How do I use it?
The new segmentation engine will be automatically applied to your account over the next few days. You can continue to build and send to segments as usual.
Will my segments be impacted in any way?
The owners of all accounts that will be impacted by these changes will receive an email notification. We are automatically updating the criteria of impacted segments to minimize changes in segment size and makeup. 
Learn about how we've improved segment criteria logic.
Does that mean I have to make changes to my existing segment criteria?
If you had segments in your account impacted by the changes to properties that aren't set and booleans or properties that aren't set and negative conditions, we will automatically update your segment(s) so that your segment count does not change. You do not need to take any further action.
If you'd like these segments to use the new segmentation logic, simply delete the newly added criteria (OR > Properties about someone > [property name] > is not set).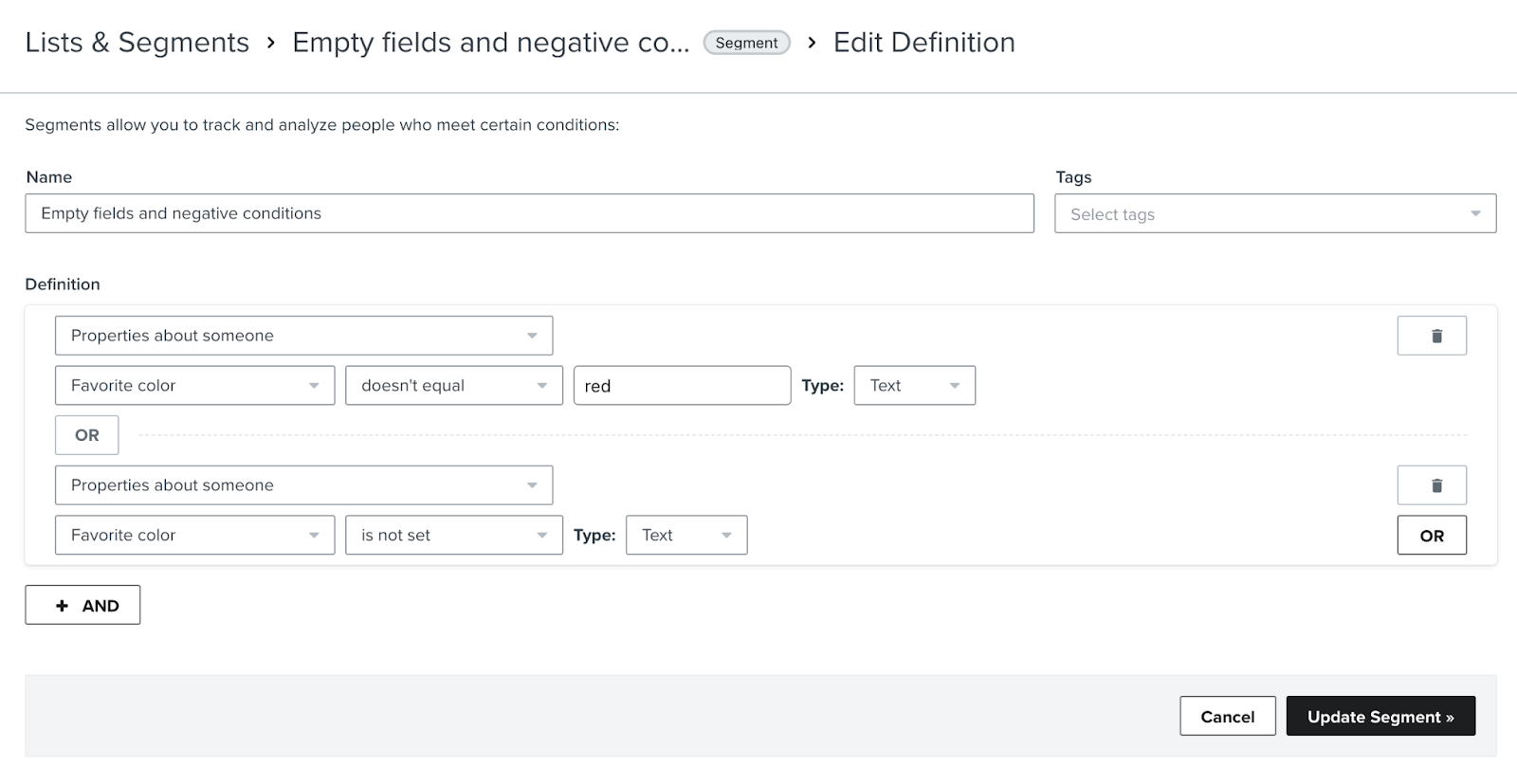 Moving forward, all segments will use our updated logic.
FAQ
Will this impact my campaigns or flows?
Because Klaviyo is automatically updating impacted segments to ensure each segment's membership doesn't change, you are unlikely to see any impacts to your campaigns or flows.
I don't notice any segment speed improvements?
The speed improvements will be most noticeable in extremely complex segments or accounts that have millions of profiles. We decreased the maximum time to build segments across all accounts, but for accounts where segment building was previously already fast (taking 2 minutes or less), you may not notice as much difference.
What can I do if I think my segment count is no longer correct?
Besides the logic changes outlined above, segments should evaluate criteria in the same way. If you're confused by the makeup of your segment, refer to our segment documentation or ask for help.
How can I tell if I'm on the new segment building experience?
When building a segment using the new system, the loading bar looks slightly different.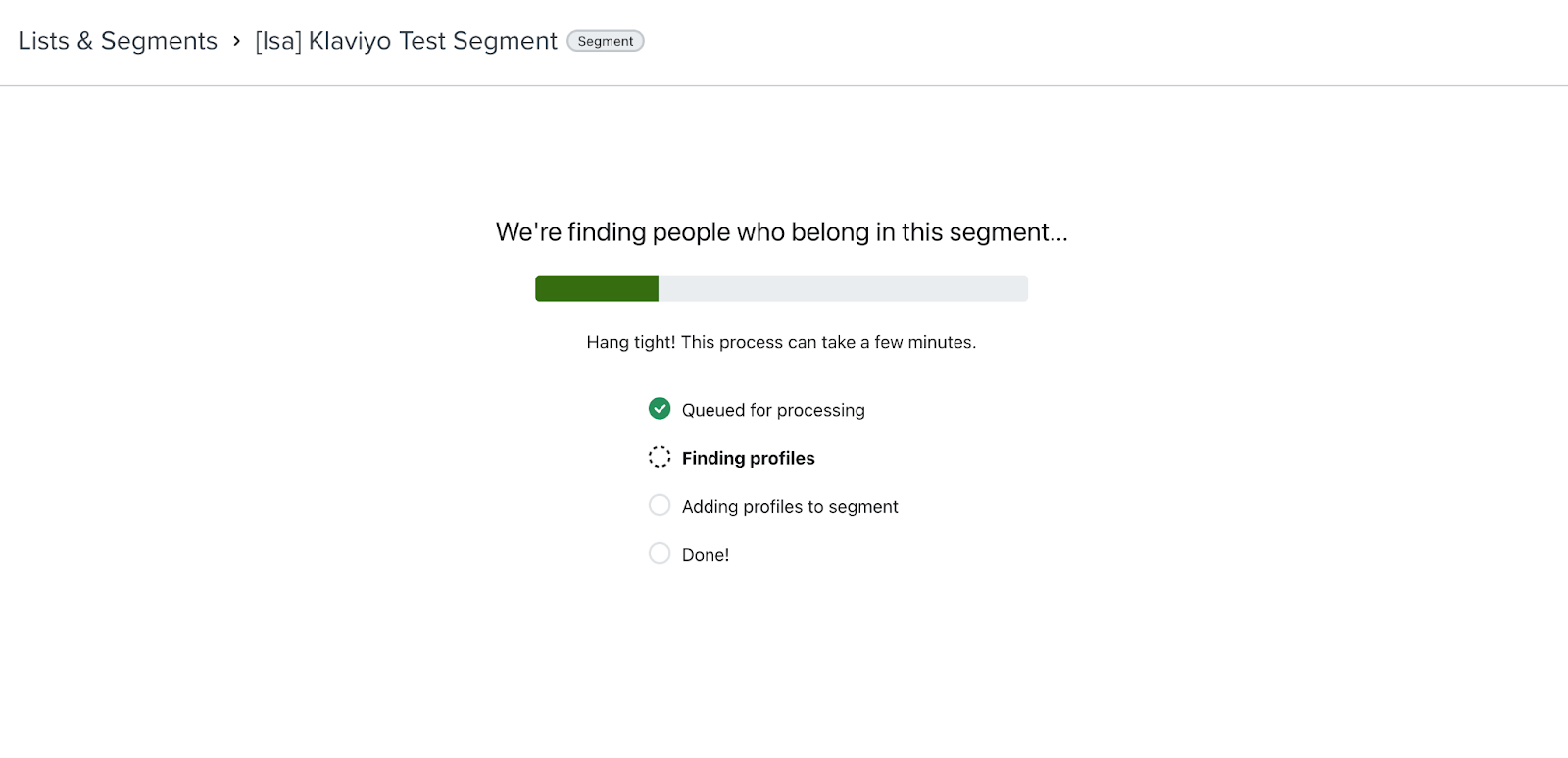 If you are still on the old system, the loading bar doesn't include a detailed breakdown of steps. If you're still on the old system, hang tight–we're upgrading accounts on a rolling basis, and yours will be included soon!