Hi, 
I'm working on creating the Abandoned cart flow sequence and followed all the steps outlined. But, came across this bump with the ID's on the shopify product page (all the IDs are unique and Klaviyo is unable to register it). 
………….
After adding the 'Product Tracking Script' and the 'Add To Cart' snippet (for ID), in that order, I inserted the ID code from the product page. But, each product page has a unique code. 
Below are two examples; 

Below, I inserted the code;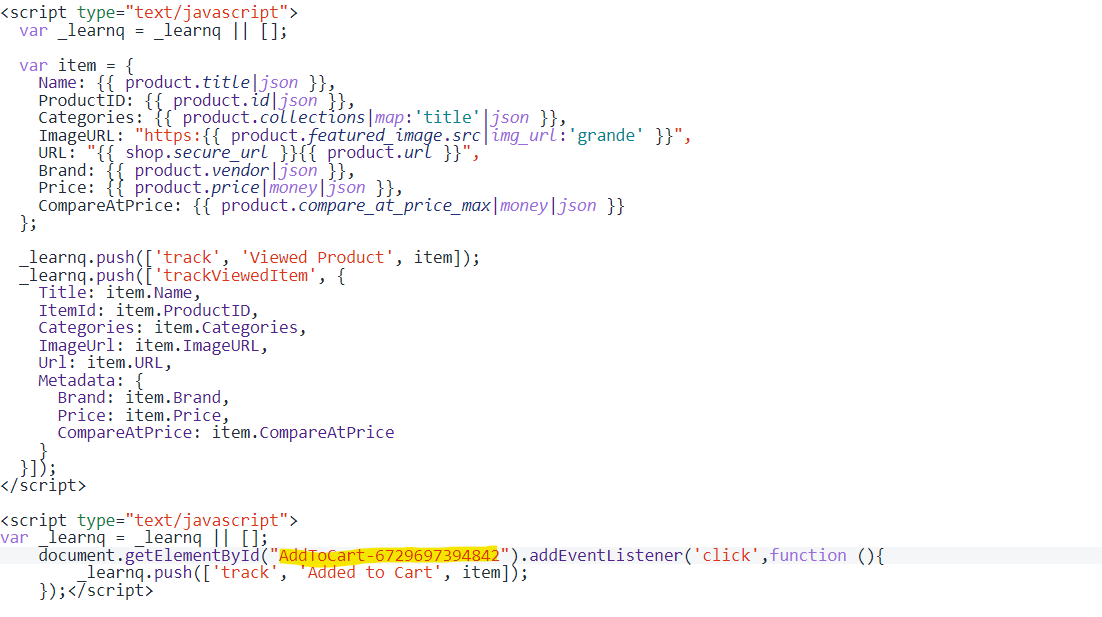 I tried by copying the code from the ID section and pasting it into 'product.liquid template', but Klaviyo doesn't register it. I also tried it without the unique numbers from the ID, it still wouldn't register the 'Added to cart' in analytics.  
Can you help me with this?