I'm not able to remove double opt in in Klaviyo. I saw this article: 
https://help.klaviyo.com/hc/en-us/articles/115005251108-The-Double-Opt-In-Process
But in my case I'm not able to see this option in the setting of my list (Screenshot attached)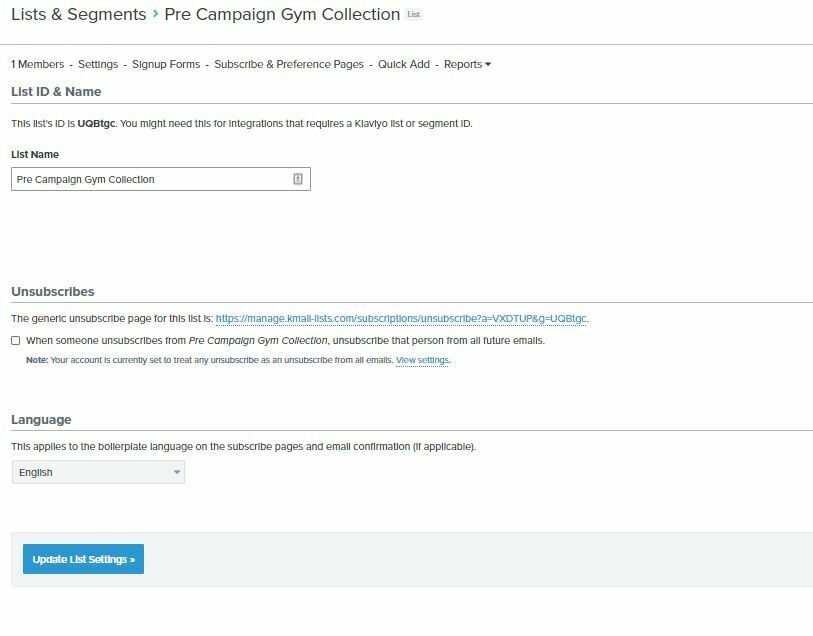 Best answer by Dov 27 April 2021, 21:40
Hi all,
As of 01/25/2021, any account (free or paid) can enable single opt-in subscriptions from the list settings page without reaching out to support. Please see our guide on enabling single opt-in for more details.
View original