Hi Klaviyo Team,
Before I start my question, here are the things that might help me explaining and klaviyo team answering the question.
We are using optimonk for lead capturing.
Our main sources of traffic to our store is Organic, via facebook ads, Google ads, advertorial.
My question is -
I need to understand email subscribers, by source of acquisition? Are we getting mainly from paid ads? or social organic, or Google organic?
how much each subscriber spend on average in their first transaction, and how much. they spend over lifetime. (do you guys suggest exporting our newsletter list and accept marketing list which will give me their LTV?
This data is important for us as we want to start with lead capturing campaigns and would want to know how much we should spend on acquisition. 
While finding the answer to above questions
I was looking at Analytics and to identify the source of email subscriber acquisition, I have clicked on Analytics and advanced filers. Attaching the screenshot below. Is this the correct way to identify the source? If so, how can I check how much these subscribers spent on first purchase and their lifetime value?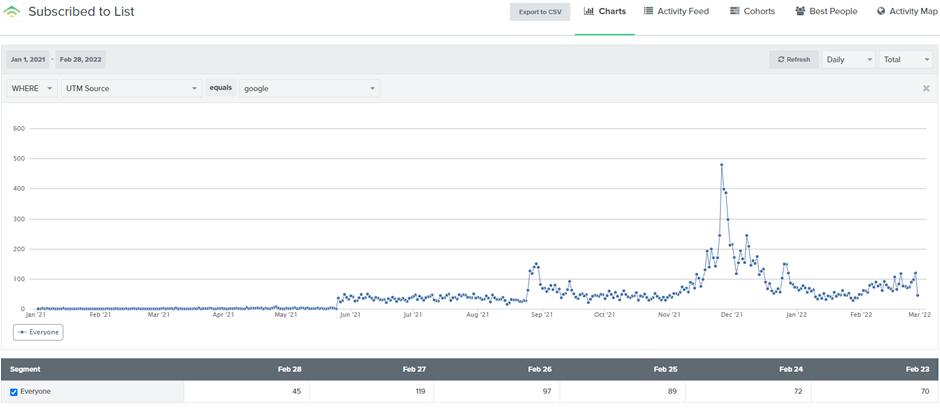 I am sorry my post seems very long, but really looking for someone to assist me in finding the numbers.
I would be grateful for prompt response.
Thank you so much for reading it.
Sunny