Hi all - can someone help me to work out if I have set up my abandoned cart flow properly? I have been testing it and haven't received any abandoned cart emails after 4 hours.
My website is a Shopify site.
I placed a product in the cart and then left the website
4 hours later (which is the timing of the delay) I didn't receive any abandoned cart email, even though I just used the default flow that was in Klaviyo.
I set the filter to 'placed order zero times since starting flow'.
Then it should send the "It looks like you left something behind" email.
(The 2nd email "Your cart is about to expire" I have intentionally left as a draft as I want to test just sending one abandoned email first)
I thought maybe the reason I wasn't receiving any abandoned cart email might be because I wasn't logged in to the Shopify site. But I tried it by logging in and I still didn't receive anything.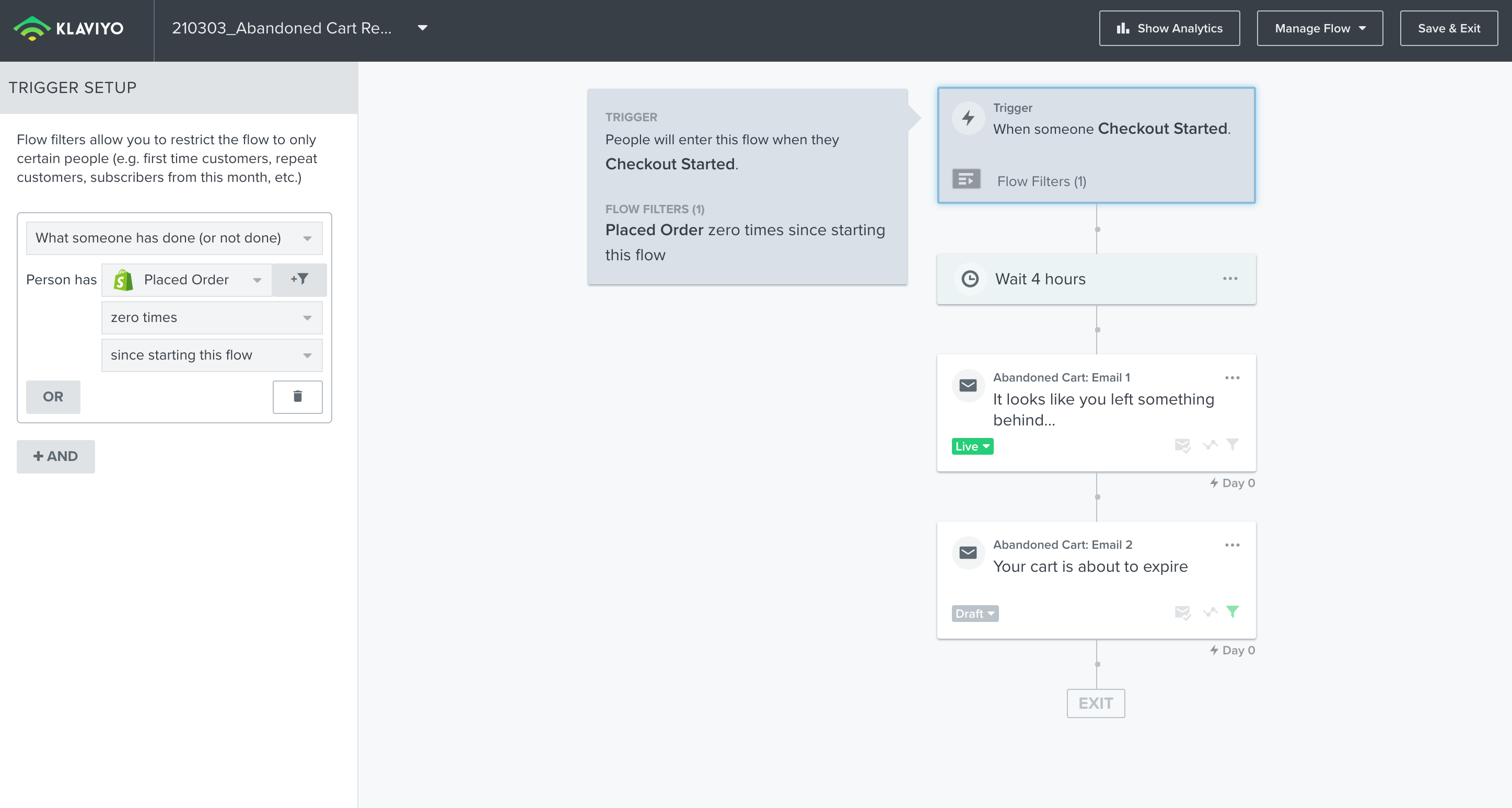 Thank you all for any help you can provide!

Cheers