Hi,
I've just created my first ever workflow as I recently signed up to Klaviyo. I followed the template. On first email, the text is a good size for mobile. On the second and third emails in the flow, the text is really small on mobile. I've changed it manually but it actually says the same as the first email 14px. Does anyone have any idea why it would be doing this?
I don't really want to manually change the mobile size each time and it's odd that it's fine in one email but not in another.
Thank you
Ruth 
Best answer by Dov 14 April 2021, 15:49
Hi @rutholdfield,
Thank you for sharing your question with the Klaviyo Community.
When you are editing templates, we have a hierarchy of block styling. ​This means​ in-block Text Block font size editing (label 3) overrides font size in the Block Styles tab (label 2), and font size selected in the Block Styles tab (label 2) overrides ​the font size in the general Styles tab (label 1).
It is likely that you have edited the font size on a "lower-level" of the hierarchy, and thus why the font size hasn't changed. Therefore, I recommend updating the font size for the mobile block in-text (label 3) to ensure that you get the correct font size applied, or edit the font size directly in the Source tab.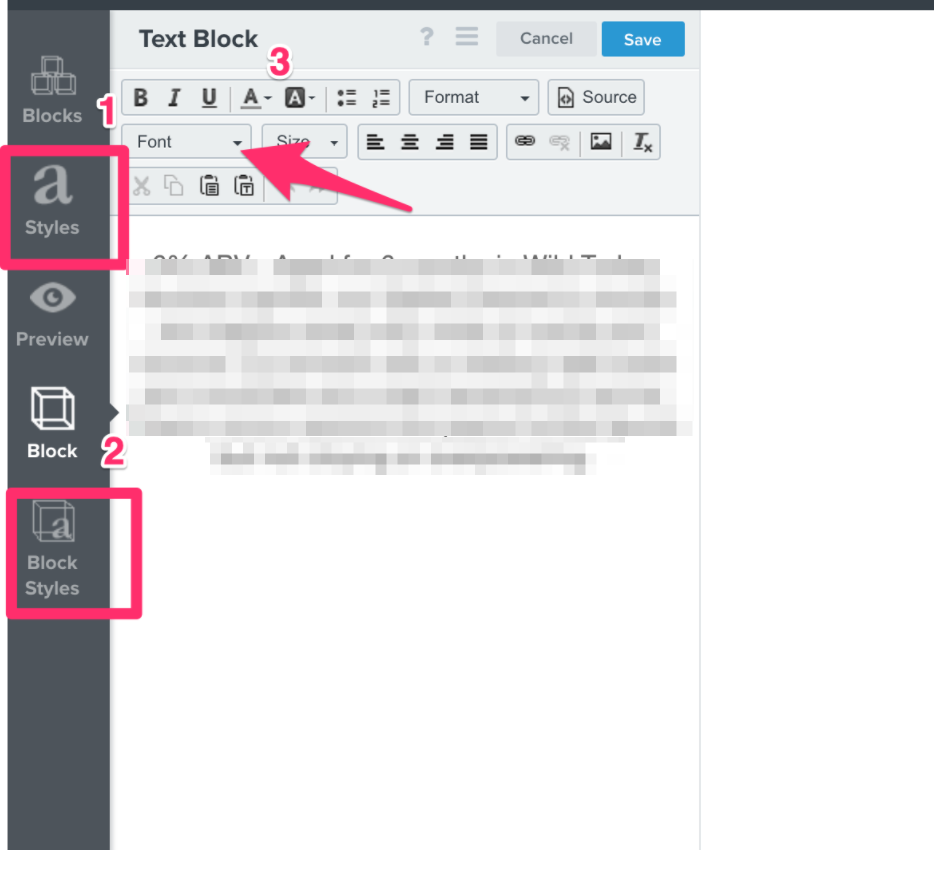 Thanks and have a great day.
View original