Hello, 
Looking for advice on the below issue I have:
When adding a product block to an email, no products are showing when using Populate from Feed. I can see I have 3 feeds set up but no products are pulling through. Example below: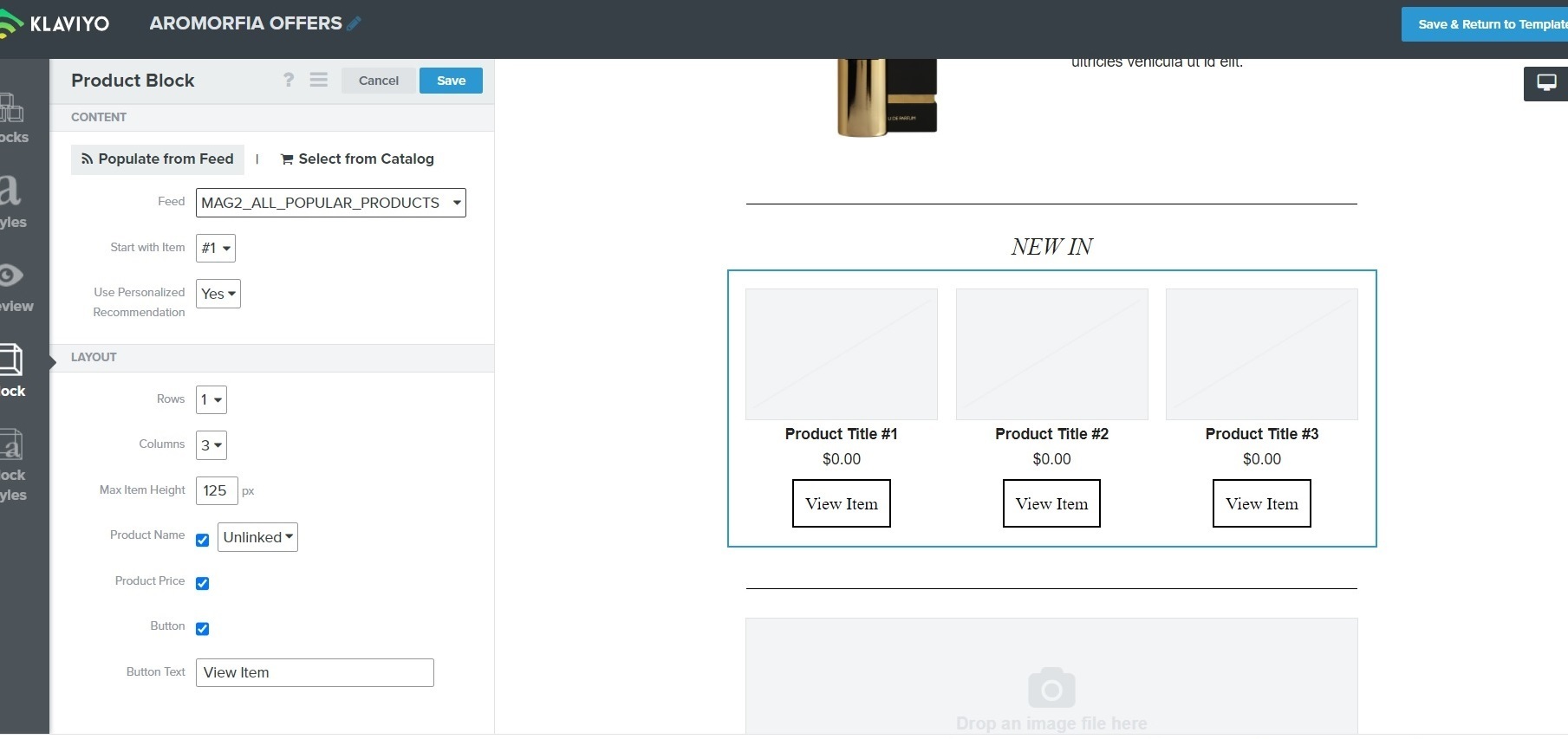 I am using Klaviyo with a Magento 2.0 website. 
Thank you for any help!
Christina