Hello I'm trying to create a list of people who haven't bought  in the last 30 days or more but no Mather what condition I set that don't see to work and show me profile from yesterday, o from 31days how did buy, i don't understand if I'm just not understanding the conditions, but I have tried everything that makes sense and everything  that doesn't make sense too
I attached the conditions that I have tried and the profiles that they show me that clearly don't mach the criteria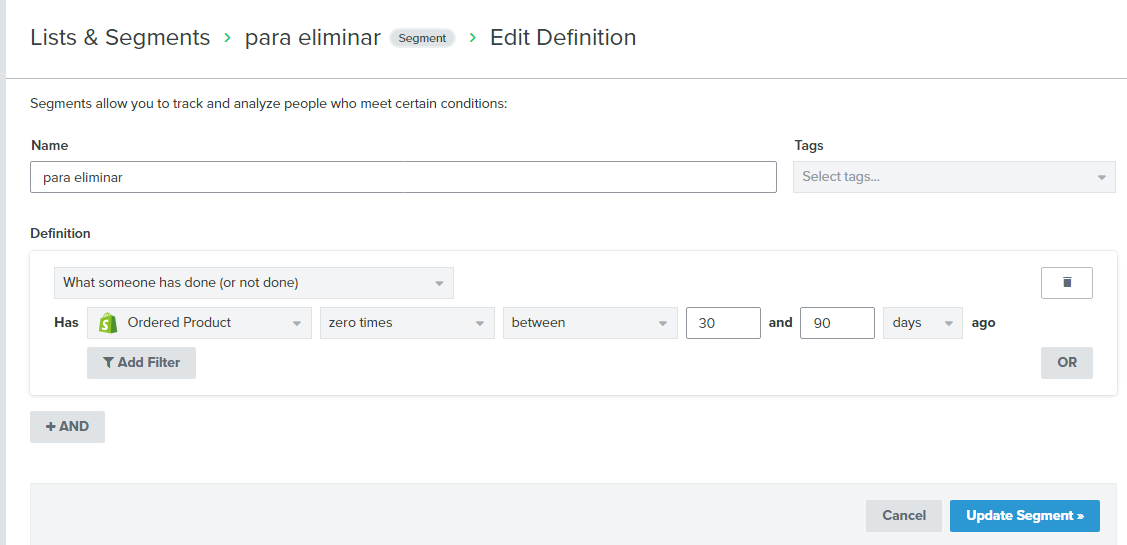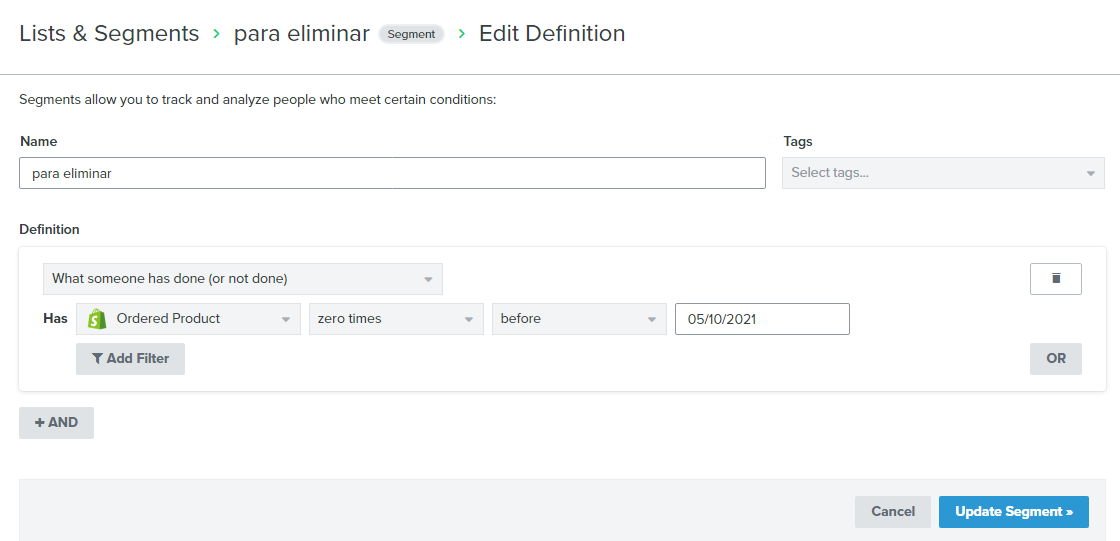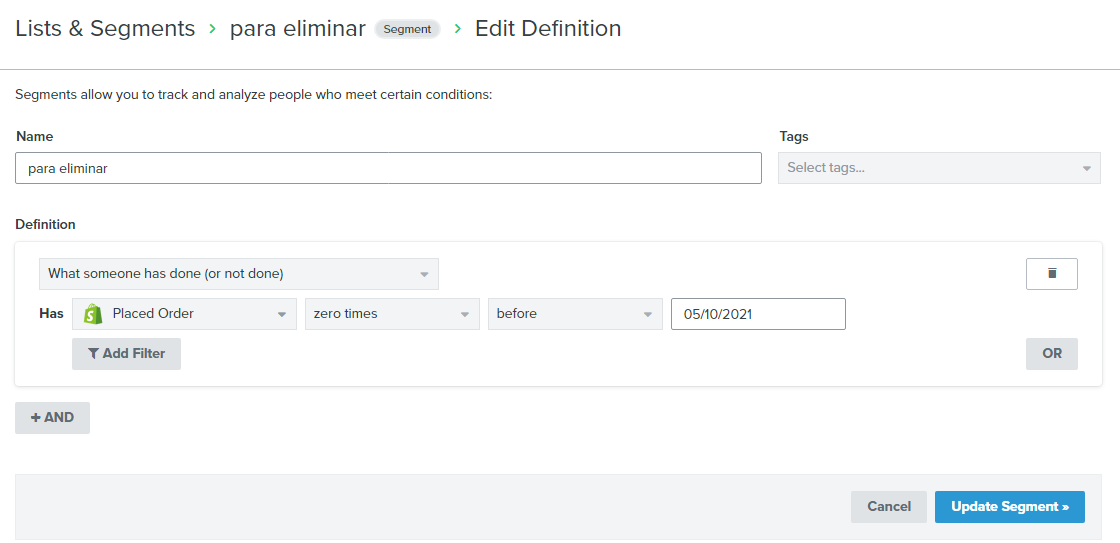 for example those definitions/ condotions get me

and
which they should not be included in the list right?
please Help i dont know what to do i have seen videos on you tube, I use the same setting and it just doesnt work,..
Best answer by Dov 11 June 2021, 21:11
Hello @JohnBien,
Thanks for sharing your question with the Community.
Starting with your first definition: What somebody has done > Placed Order Zero Times > Between 30-90 days ago. I assume you were looking at these segment definitions and members on June 10th? (let me know if that's not correct). If so, 30 days ago from yesterday (June 10th) would be the 11th of May which could qualify Francisca for the segment. Her qualification would be partially dependent on the time of day she ordered (since it falls right on the 30 day mark) and also we convert the local timezone of your account to the backend in Klaviyo when creating segments to UTC. This time conversion can sometimes push people over the "threshold" to a day before or after the desired date. With respect to the other user (Rafael) this would explain why he may have qualified for this first segment definition.
Your latter two definitions are looking for zero times for at a date before May 10th (so May 9th or earlier). This is technically correct for these users since they did order zero times before May 10th, (in other words, there are no orders placed from May 9th or earlier). If you wanted to exclude users who placed orders May 10th, you should use zero times before 05/11/2021.
I hope that helps! Have a great weekend
View original