Hi, I have an issue with Dedicated Sending Domain. 

How to properly add the DNS, if I cannot use all the characters? It  gives me this error: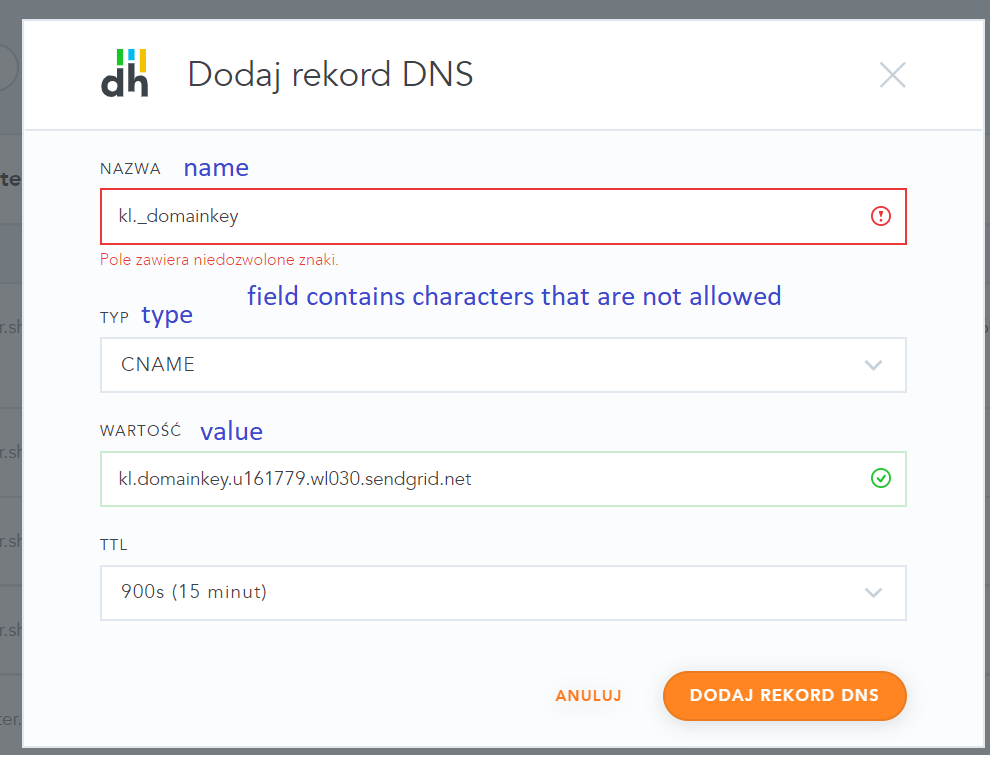 I can use 'kl.domainkey' or 'kl_domainkey' but I cannot use both dot and _ at once as it is stayed I should..

I'd appreciate any help!