Hi I've been trying to set up a flow with the trigger being a profile's date property. The issue is that I cannot find the property I want to use in the dropdown list here: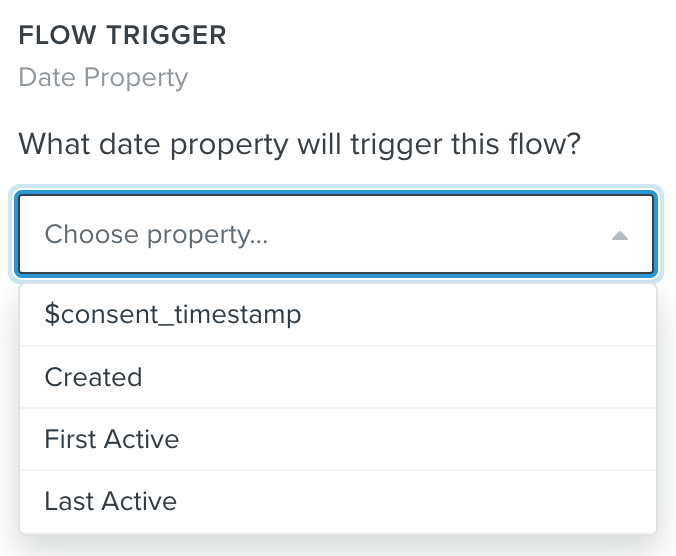 I read a few posts and have checked and made sure the value was properly formatted. Some of the profiles don't have this property but I thought they would just be excluded from the flow.

I was able to create the flow using the property I want as the trigger before, but I deleted it and created a segment-triggered flow instead. Now I have to come back to configure date property-triggered flow since segment-triggered flow doesn't send email more than one time to one customer if they re-enter the segment. I also cannot use metric-triggered flow as I want to sent the emails 1 week before the actual date.
Can anyone help me with this? I'm so confused and lost :/