Hey there, 
I keep getting an error message when I try and set up SMS messaging in Klaviyo. For some reason I was able to set it all up during the tutorial but I was never able to verify a phone number to actually use. 
I try and redo it all now and I am unable to get past a certain point in signing up.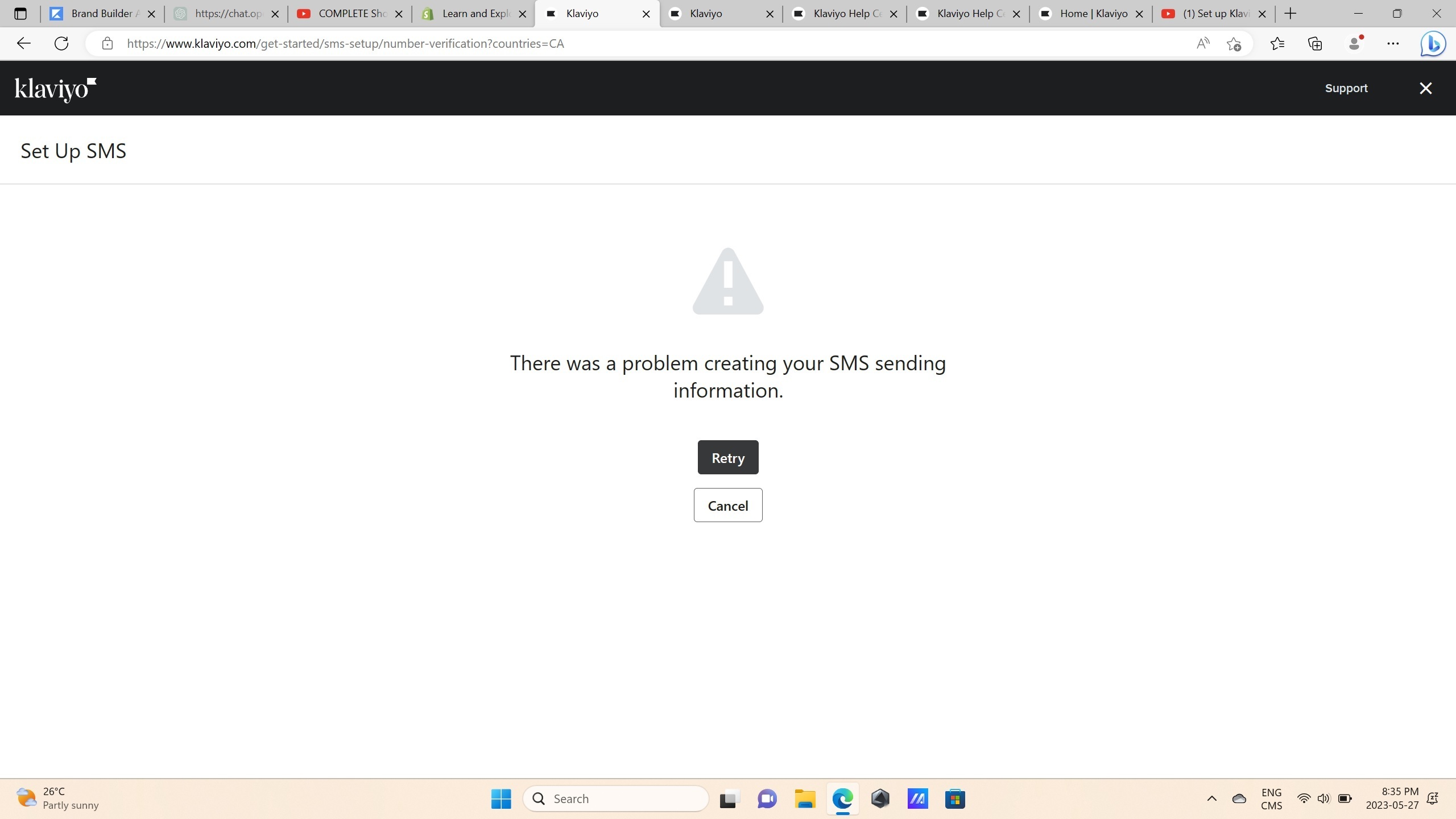 This is the error I keep receiving . I get it after filling out the company information part of the setup.
Any help is appreciated!
Thank you