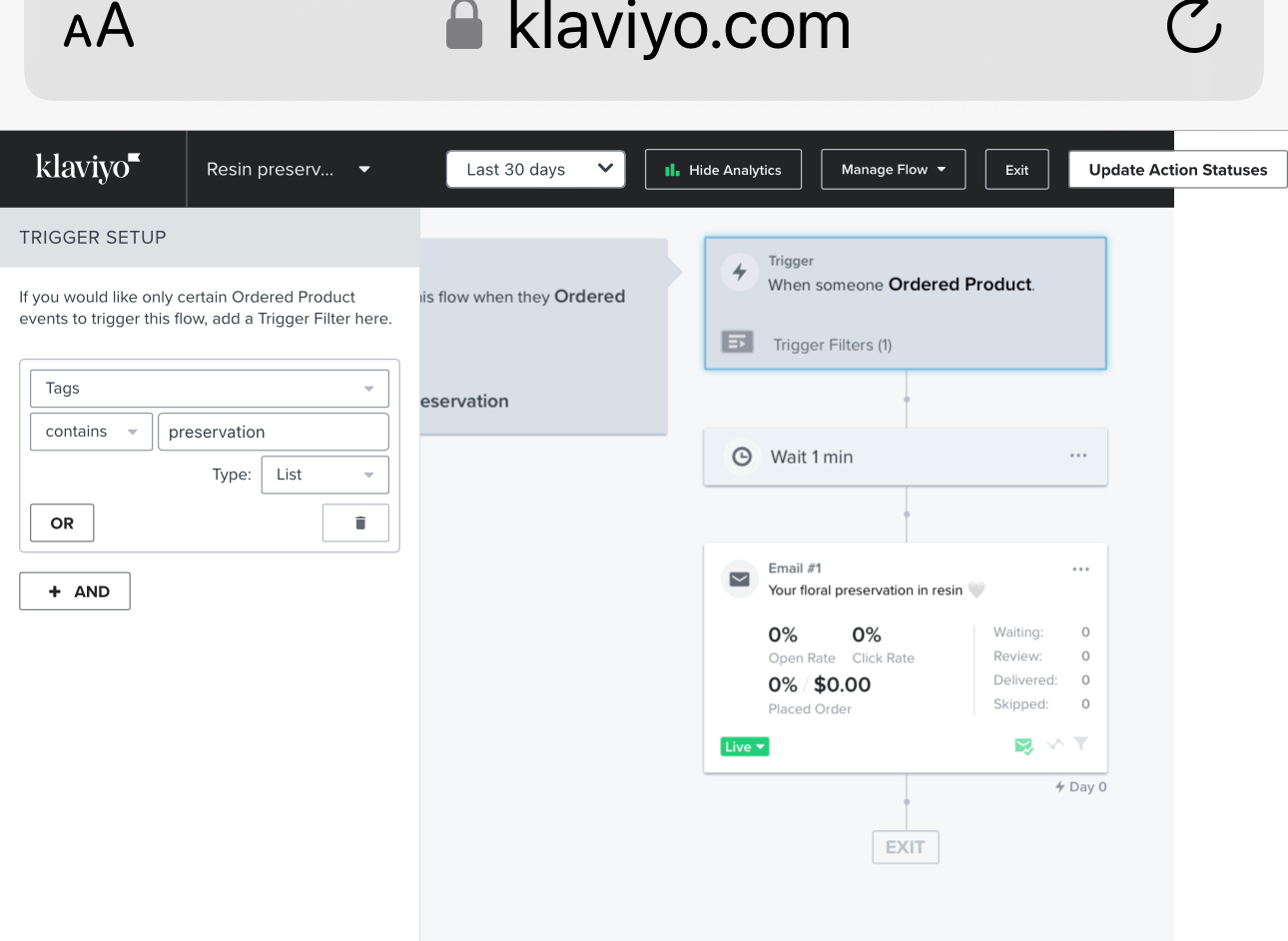 Hi there. 
 
I want to send a specific email to customers who order one particular item from me. 
 
I've got it tagged on Shopify with "preservation". I set up a trigger filter in Klaviyo to send to orders placed with the "preservation" tag but it's not working.
can anyone shed some light please?
thank you 
Best answer by Jessica eCommerce Badassery 26 January 2023, 17:34
View original