Hey all,
Happy Friday (when I am writing this post)!
I have set up this flow in my Klaviyo account in order to automate a month-long Email Marketing sequence for customers who placed their First Order.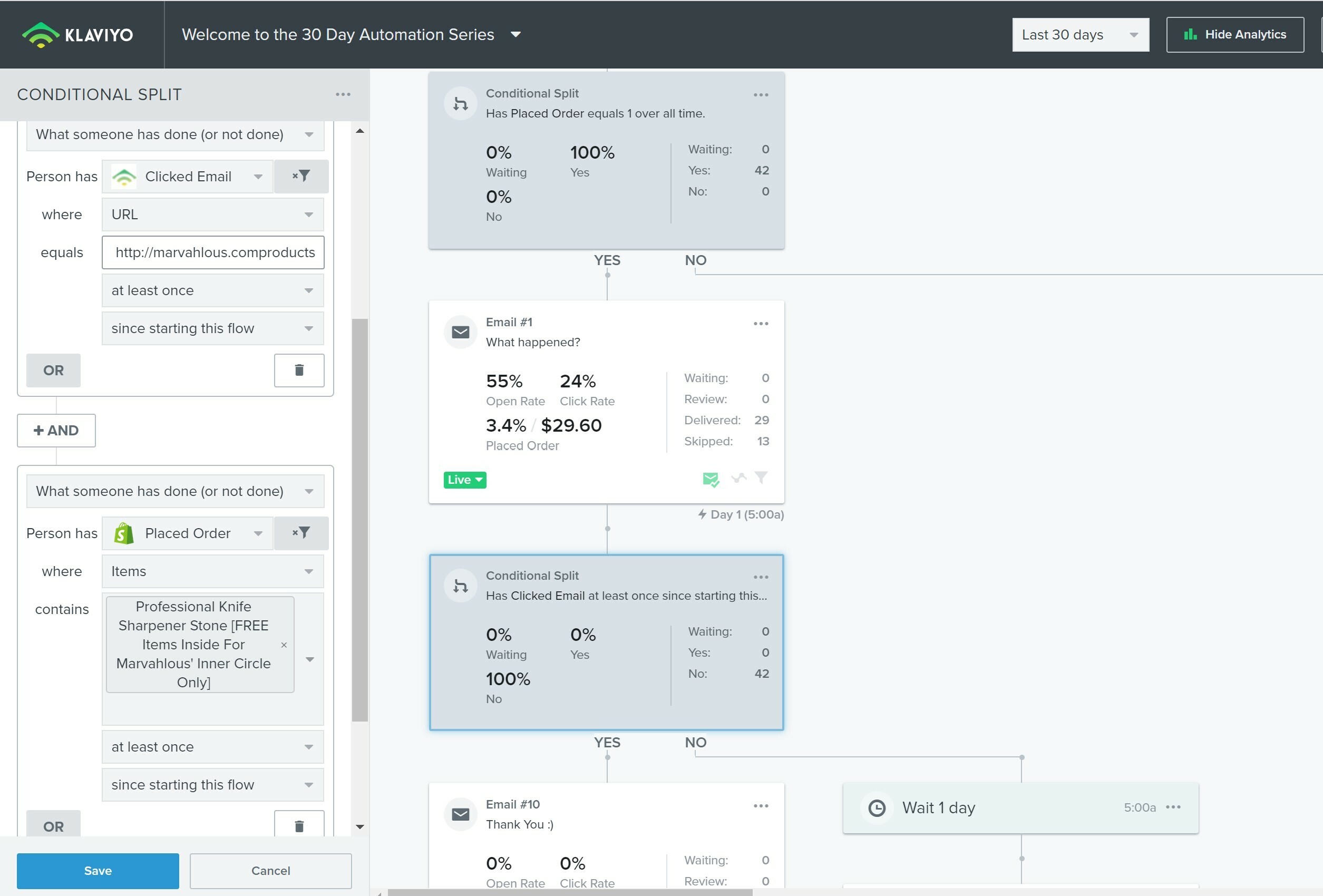 This image shows my thought process. However, I am starting to believe that maybe I did not set this up the right way because for the 3.4% of people who take me up on my offer, it should've been a "Yes" no? Instead I have a 100% "No" 
My worry: if customers who placed the order from Email #1 -- rather than getting a Thank You email (Email #10) after -- are still being sent to Day 2 (Email #2) where they are being advertised on the same promotion as Email #1, wouldn't that affect their LTV? 
I'm not sure what I am doing wrong, maybe the first condition is not right? Any insight on this guys?
Thanks for reading and giving me your time :)
Djedjy